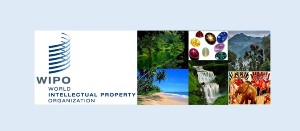 Sri Lanka has been selected as one of the four pilot countries to participate in a World Intellectual Property Organization (WIPO) Project titled "Intellectual Property, Tourism and Culture." This Project will contribute to promoting awareness of the role of IP in Sri Lanka and supporting the tourism-related economic activities of the country. Further it will enhance the scope for utilizing IP for development in a new area, under the ongoing cooperation between WIPO and GOSL through a 10 Point Action Plan.
Dr. Francis Gurry, Director General of World Intellectual Property Organization (WIPO) communicating this decision to Ambassador Ravinatha Aryasinha, Permanent Representative of Sri Lanka to the UN in Geneva, has informed that this selection was made pursuant to Sri Lanka's expression of interest and formal proposal submitted to WIPO to participate in this Project in August 2015. This is the first time Sri Lanka has been selected to participate as a pilot country for a Committee on Development and Intellectual Property (CDIP) Project. WIPO officials will liaise with the relevant authorities of the Government of Sri Lanka to begin project implementation early in 2016.
This Project will aim at building capacities of key stakeholders and raising awareness of the intersection between IP and tourism, in the framework of growth and development policies. The experiences and best practices documented and the strategies, tools and practical guide developed in the course of the Project will also contribute to guide policy decisions and raise public awareness on the use of IP in promotion of tourism, national and/or local knowledge, traditions, and culture, while increasing national economic, social and cultural benefits. The Project aims to address Recommendations included in the WIPO Development Agenda.

Permanent Mission of Sri Lanka
Geneva
13 January 2016