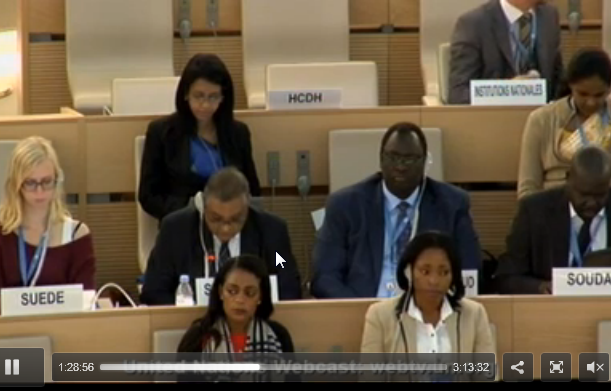 The Government of Sri Lanka has launched a three-year project, implemented by the Ministries of Cultural Affairs and National Heritage, to table a draft bill to safeguard the existence and rights of the indigenous people, "vanniyaletto" also known as the "aadivasi". The project also provides legal facilities to the indigenous community, measures to conserve their traditional knowledge and traditional medicines, and support to establish a museum on their heritage, among others. In order to create greater awareness about the indigenous community, which is instrumental towards the preservation of their lifestyle, the Government has also established several cultural centres and documented the history of the community and their way of life.


Deputy Solicitor General Shavindra Fernando made this observation in an intervention during the Interactive Dialogue with the Special Rapporteur on the Rights of Indigenous Peoples Mr. James Anaya at the ongoing 24th Session of the Human Rights Council on Wednesday (17 September 2013).

Full text of the statement.