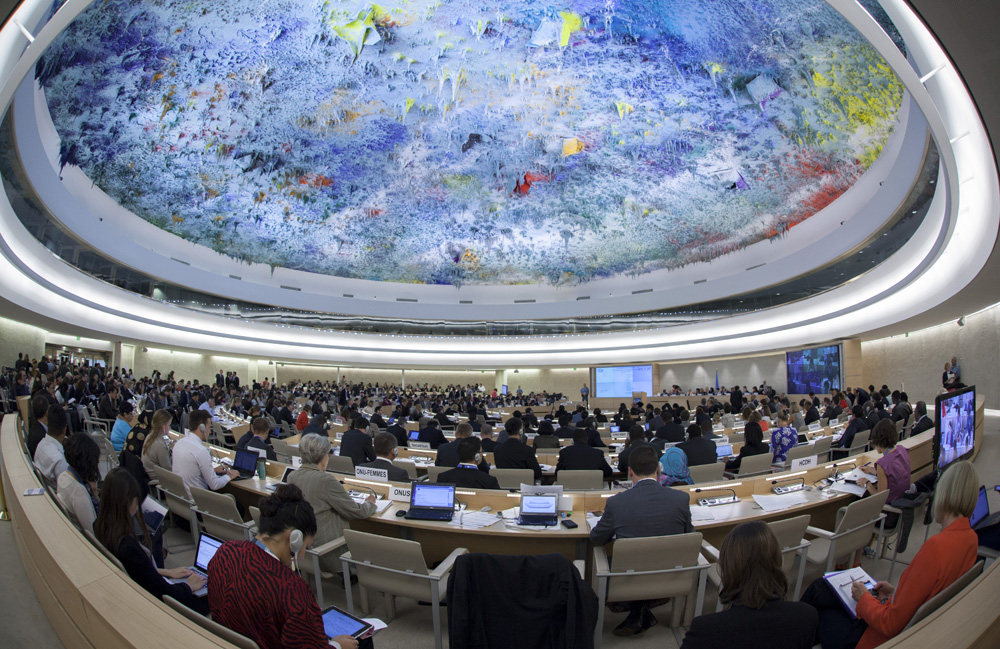 Sri Lanka received strong cross-regional support in the Human Rights Council from countries in Asia, Africa and Latin America on Thursday ( 26 September 2013) which uniformly welcomed and commended the country's significant progress achieved in the reconciliation process.


Speaking at the General Debate under Agenda Item 10 which followed the previous day's presentation of the Oral Update of the High Commissioner for Human Rights on "Promoting Reconciliation and Accountability in Sri Lanka" as well as Sri Lanka's statement in response as the country concerned by Ambassador Ravinatha Aryasinha, Permanent Representative to the UN in Geneva, Asian, African and Latin American countries specifically commended the progress achieved by the Government of Sri Lanka in rehabilitation, resettlement, resolution of land issues, demining, livelihood development as well as addressing issues of accountability, and informed the Council that Sri Lanka needs to be commended and encouraged in the reconciliation process. They also welcomed the additional 53 recommendations of the LLRC accepted by Sri Lanka in July this year within the framework of the National Plan of Action.


Full text of the Media Release....