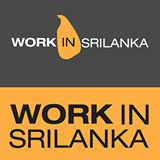 WorkInSriLanka organization will hold its 2013 conference to December 23rd, 2013 at the Taj Samudra Hotel. WorkInSri Lanka is a volunteer-led initiative to advocate Sri Lanka as an attractive destination for highly skilled individuals and high calibre businesses.


The "Work in Sri Lanka 2013: Asia's Next Knowledge Hub" will bring together recent returnees, expats living in Sri Lanka as well as people considering returning or moving to Sri Lanka to discuss the opportunities and challenges in making Sri Lanka the preferred work destination.
The organizers of the event informed that the first session of the conference will layout the public and private sector vision for Sri Lanka for 2020. Returnees and expats are expected to showcase their stories and a panel of experts will discuss the challenges in making Sri Lanka a top work destination and what is being done about each of the challenging areas.
A panel of leading CEOs will discuss opportunities that exist in various industry segments for knowledge based work and entrepreneurial activity.