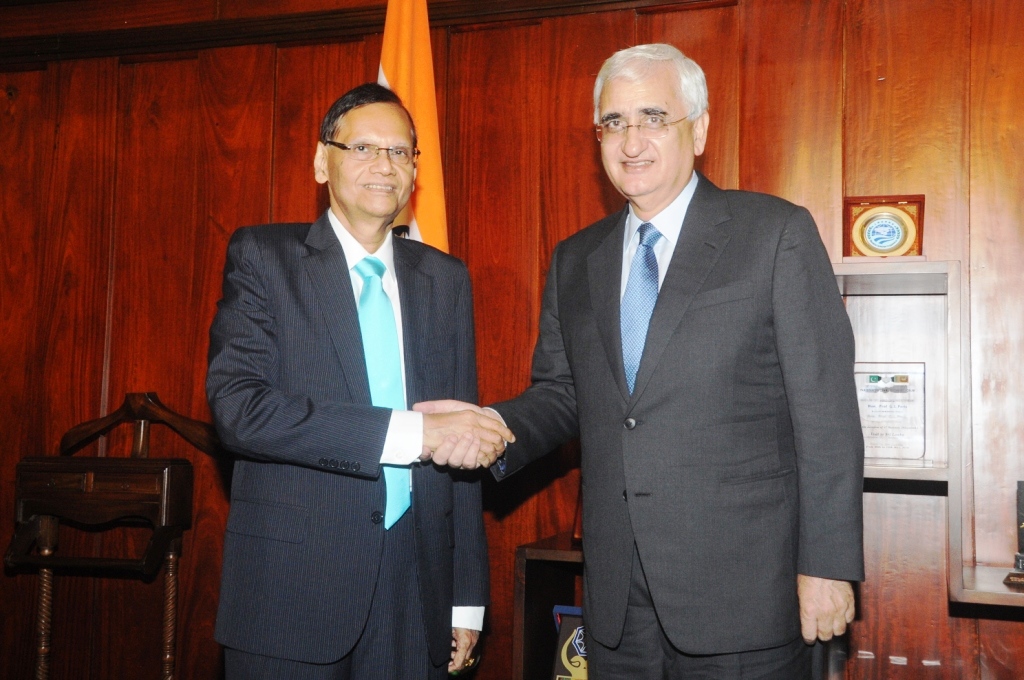 The Minister of External Affairs of India, Salman Khurshid concluded his two day Official visit to Sri Lanka on Tuesday 8thOctober 2013. The visit was undertaken at the invitation of the Minister of External Affairs of Sri Lanka Prof G.L Peiris. Minister Khurshid was accompanied by Madam Louise Khurshid and a high level Indian delegation from the Ministry of External Affairs.
The Indian External Affairs Minister called on President Mahinda Rajapaksa, engaged in bilateral discussions with his Sri Lankan counterpart and met with Minister of Economic Development Basil Rajapaksa. The visiting Minister also met other leading political party leaderships.
During the bilateral discussions which were held on Monday (7thOctober), the two Ministers, exchanged views on a wide range of areas encompassing the bilateral relations including economic, political, fisheries, aviation, tourism, defence and security, cultural cooperation and people to people contact and also assessed the progress made in the India-assisted projects in the country.