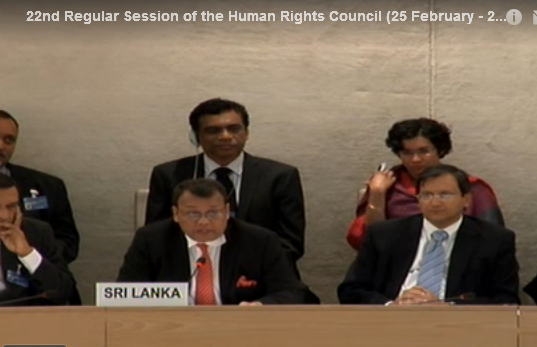 The 47 member states of the United Nation Human Rights Council unanimously adopted the report presented by the UPR Working Group today, (15 March 2013).

Hon. Mahinda Samarasinghe, Minister of Plantation Industries and Special Envoy of H.E. the President of Sri Lanka on Human Rights, and the leader of the Sri Lanka Delegation while making a statement assured the Council that "Sri Lanka will continue its transparent, proactive and constructive engagement with the Human Rights Council and keep Member and Observer States informed of further developments in Sri Lanka in the field of promotion and protection of human rights".
Read the full Statement made by Hon. Mahinda Samarasinghe.
View the Video