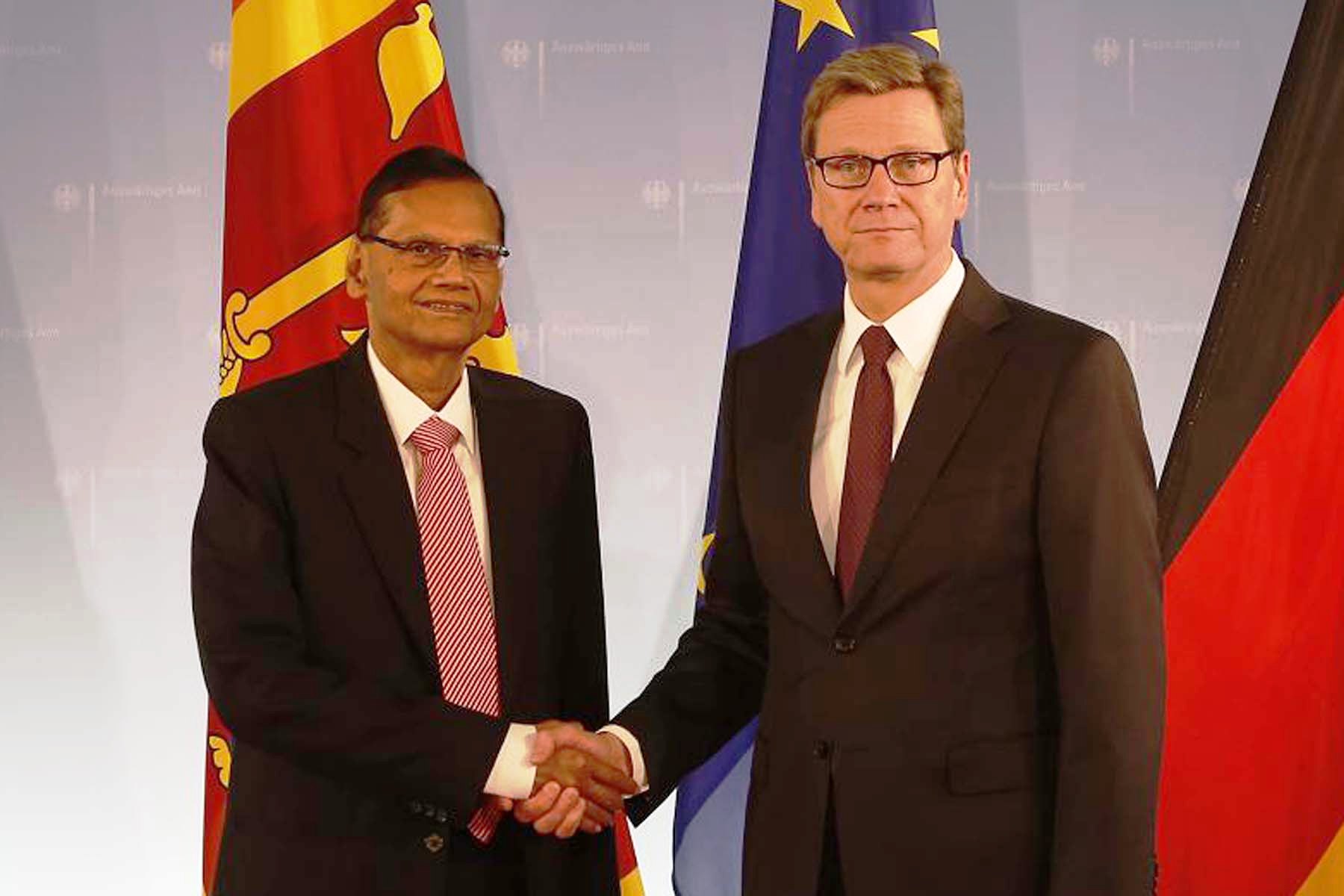 External Affairs Minister Professor G.L. Peiris, during his bilateral discussions in Berlin with Dr. Guido Westerwelle, Minister of Foreign Affairs of the Federal Republic of Germany, emphasized that conditions in Sri Lanka today are conducive to significant expansion of trade and investment relations between the two countries. Germany, he pointed out, is the second largest investor from the European Union in Sri Lanka, a very significant source of tourism, and the largest source of grant and soft loan assistance from the European Union to Sri Lanka. In these circumstances, it is important for Germany to be fully informed, Minister Peiris said, about current developments in Sri Lanka.
Prof. Peiris briefed his German counterpart in detail about the LLRC implementation process and said that the country is entitled to the space and time to move forward with a homegrown programme.
Read more : Link.......