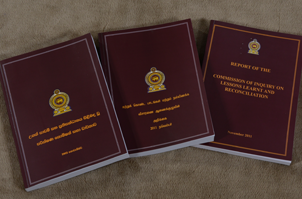 The official website of the National Action Plan for the Implementation of LLRC recommendations was launched today.
The website will provide updated information relating to the progress of implementing recommendations of the Lessons Learnt and Reconciliation Commission.
Speaking at the event, Secretary to the President Lalith Weeratunga who launched the website said it is the need of the hour to have a dedicated website for the progress made in implementing LLRC recommendations.

In May 2010, President Rajapaksa appointed the eight-member Commission to report on the lessons to be learnt from the events in the period, Feb 2002 to May 2009, their attendant concerns and to recommend measures to ensure that there will be no recurrence of such a situation.
For full text : Read more….