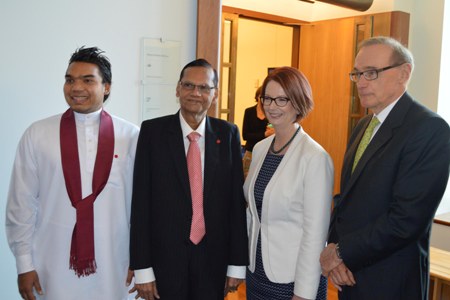 Prime Minister Julia Gillard of Australia told External Affairs Minister Professor G.L. Peiris that she is looking forward to attending the Commonwealth Summit in Sri Lanka, and that Australia will do everything she can to ensure total success of the event. She made this observation at a meeting in the Australian Parliament in Canberra on Wednesday.

Australia's Foreign Minister Senator Robert Carr reiterated the enthusiastic support of his country for the Commonwealth Heads of Government Meeting in Colombo in November.

Australia will send to Colombo two Senior Officials to share with Sri Lanka the country's hands-on experience with regard to the logistics of the Commonwealth Summit which was held in Perth, Western Australia, two years ago, the Australian Foreign Minister said.