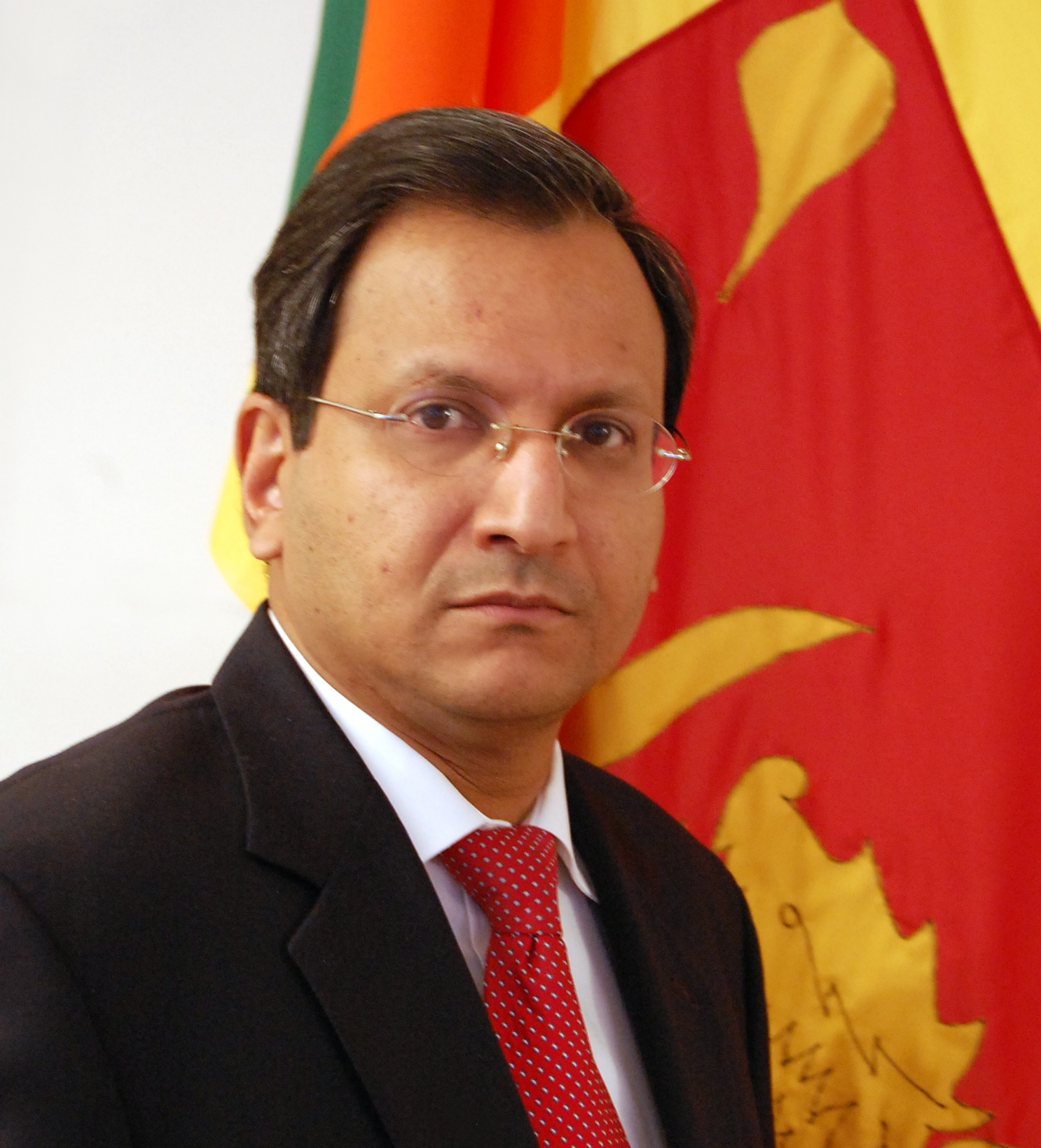 H.E. Ravinatha Pandukabhaya Aryasinha
Ambassador/Permanent Representative
Ravinatha Pandukabhaya Aryasinha is Sri Lanka's Permanent Representative to the United Nations in Geneva and Consul General of Sri Lanka to Switzerland since 18 July 2012. He is also concurrently Sri Lanka's Ambassador to the Holy See. He is the Chair of the Personal Representatives of the Heads of States of the G15- a Summit Level Group of Developing Countries and Chair of the Permanent Representatives of the Colombo Process- the Regional Consultative Process on migration for countries of origin in Asia.

Born on 13 September 1961, Ambassador Aryasinha graduated with a Bachelor of Arts Degree from the University of Peradeniya, Sri Lanka in 1984 and thereafter received a Master of Arts Degree in International Relations from the University of Colombo in 1990. He was a 'Hurst Fellow' in International Relations at the School of International Service (SIS), American University, Washington DC in 2001-2002. His research interest is the influence of diaspora on the foreign policy of host states.

Ambassador Aryasinha joined the Sri Lanka Foreign Service in 1988, and initially served as Assistant Director in the East Division. From 1989 to 1991 he served as Second Secretary at the Sri Lanka High Commission in New Delhi, India and upon his return to the Ministry of Foreign Affairs served as Assistant Director in the South Asia Division. On leave from the Foreign Service, in 1993-1995 he served as National Information Officer in the Office of the United Nations Resident Coordinator in Sri Lanka. He was Director/Spokesman, Ministry of Foreign Affairs from 1995-2000. In September 2002, he was posted as Minister (Political) to the Embassy of Sri Lanka in Washington, D.C., and later served as Deputy Chief of Mission with Ambassador Rank in the Mission in 2005-2006. He served as Director General/Spokesman Ministry of Foreign Affairs from March 2007-March 2008 and as Ambassador to Belgium, Luxembourg and to the European Union from April 2008- June 2012.

Prior to joining the Sri Lanka Foreign Service, he was a Political Correspondent at the 'Ceylon Daily News' Newspaper (1980 -1981) and was a pioneer in the setting up of Rupavahini, the National Television Network of Sri Lanka, where he served as a Senior Political Correspondent/News Editor from 1982-1988.

Ambassador Aryasinha has been a visiting Lecturer in International Relations at the University of Colombo 1991-2000. He has many publications/writings to his credit mainly dealing with International Relations, Diaspora Politics, Counter-Terrorism and South Asian Politics. He has co-authored a chapter 'Spoilers or Catalysts: The role of Diaspora in Peace Processes' with Yossi Shain of Georgetown University, in Edward Newman & Oliver Richmond (Ed) Challenges to Peace Building: Managing Spoilers during conflict resolution (U.N. University Press, 2006). He has also contributed to academic journals including Conflict, Security and Development (King's College, UK), and presented papers at conferences of the International Studies Association (ISA), the Association for Study of Nationalities (ASN), the East-West Center and the Regional Centre for Strategic Studies (RCSS).

Ambassador Aryasinha is married and has three children.
Resume: PDF